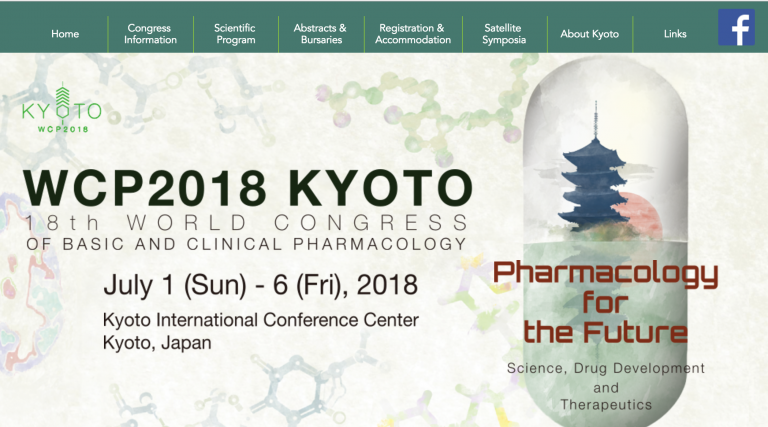 【WCP2018】APFP activities in Kyoto: Cutting Edge Lecture (July 4) chaired by Professor Guanhua Du, APFP councilor.
APFP councilor, Professor Guanhua Du, Institute of Materia Medica, Chinese Academy of Medical College, Beijing, China, will do the chair of  cutting edge lecture (Natural Medicine and Traditional East Asian Medicines) by Dr. Yongxiang Zhang, Beijing Institute of Pharmacology and Toxicology, China, on July 4 ( 8:30-9:15).
The title of Dr. Zhang's talk is "Pharmacological Action and Mechanism of Traditional Chinese Medicine".
For detail, see below:
http://www.wcp2018.org/program/index.html#a_cuttingEdge